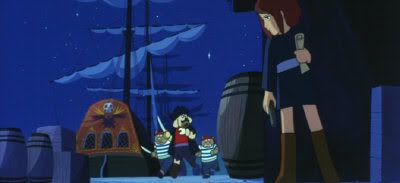 Aye, mateys! I hope you all enjoyed Talk Like a Pirate Day. Be sure to share the root beer, enjoy all the new loot, and feed the parrots.
Also, if you haven't yet done so, this is a perfect opportunity to buy the DVD for Animal Treasure Island, the
greatest pirate movie of all time
. Hey, it's a Miyazaki movie. What more do you need to know?